Well, it has to begin somewhere.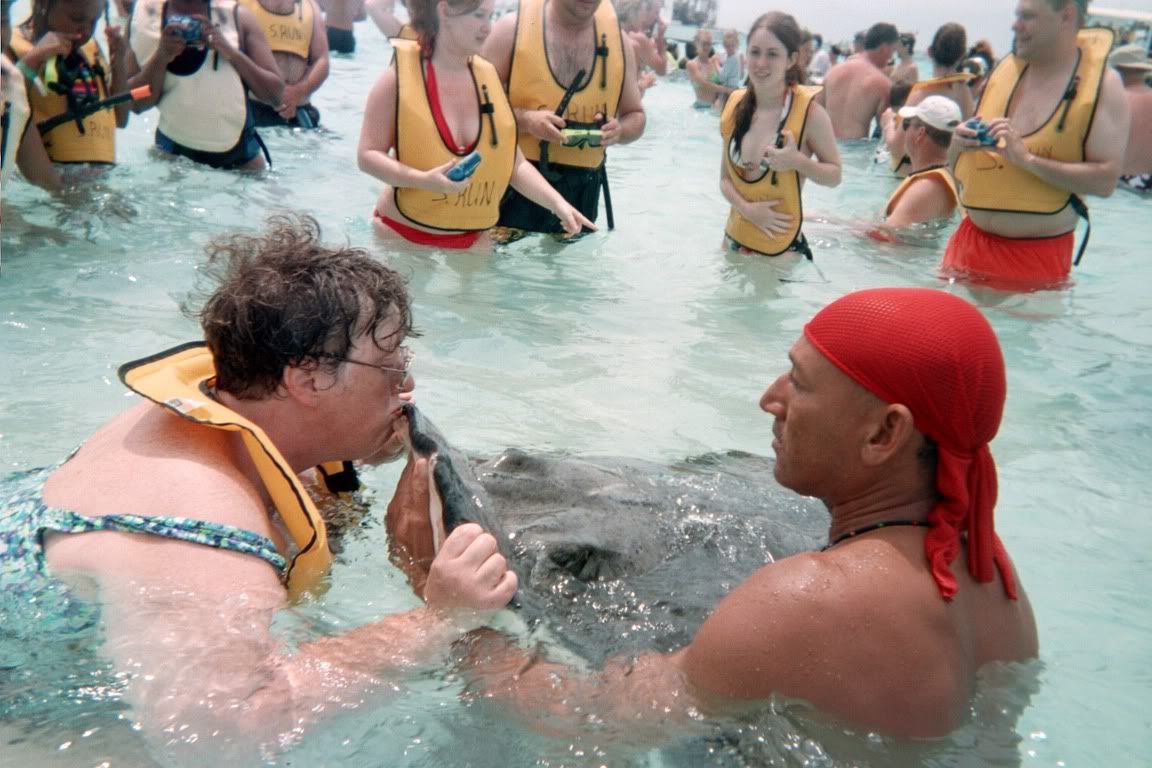 Yup, that's me. Kissing a stingray. That's one of the main attractions of the Grand Cayman Islands. You take a boat off the island several miles to a sandbar where there are tons of stingrays. Friendly little buggers. They love to be pet and kissed. They don't harm a fly.
What does this have to do with anything...especially since this picture is nearly two years old? Nothing..except I'm willing to do anything within reason..which doesn't include riding roller coasters and eating green peppers.